Playa Del Carmen Wrap-Up: One Month as Digital Nomads in Mexican Paradise

Mexico always fascinated me as a country for living the remote work lifestyle. The food was a big factor but also, the inexpensive cost of living and warm climate indicated to me that Mexico had a lot of potential.
However, when I began my research on where to go in Mexico, there was only location that stood out and that was Playa del Carmen.
For a country with so much to offer for digital nomads, I'm still in awe at the lack of digital nomad scene here. Playa del Carmen was the only location that I found to have a coworking space that catered to digital nomads and with plenty to do around the area, I decided to book a month in between Medellin and New York City.
The following article is my full evaluation Playa del Carmen as a digital nomad destination after one month of living here.
Cafes and Coworking
The quantity of coworking spaces and cafes suitable for remote work in Playa del Carmen might be limited but the quality is high enough to make up for it.
Before arriving, I already had my ideal coworking space picked out but here are a list of some other spaces for your consideration.
$250 USD per month | $75 USD per week | $15 USD per day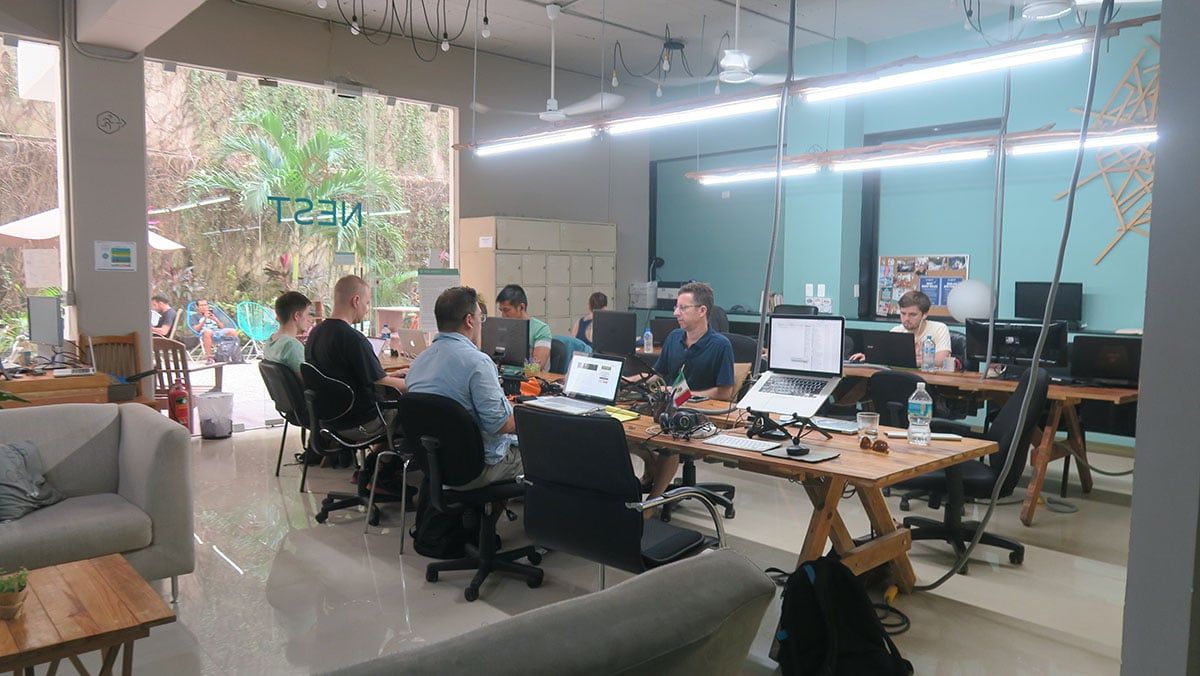 Nest Coworking Space was a space I'd discovered months ago when fellow digital nomad, Tom Borvan tagged himself at the space on Instagram.
It seemed to be a space that catered to digital nomads and on arriving at Nest, I was pleasantly surprised. The space has a very convenient location on 10th Avenue and I was able to meet a few other nomads during my time here.
Speed Test Results
SSID
DOWNLOAD
UPLOAD
PING
TIME RECORDED
NEST 2
2.87 Mbps
2.56 Mbps
103 ms
9:05am
6.20 Mbps
3.38 Mbps
93 ms
1:49pm
$235 USD per month | $65 USD per week | $13 USD per day (converted from pesos at current exchange rate)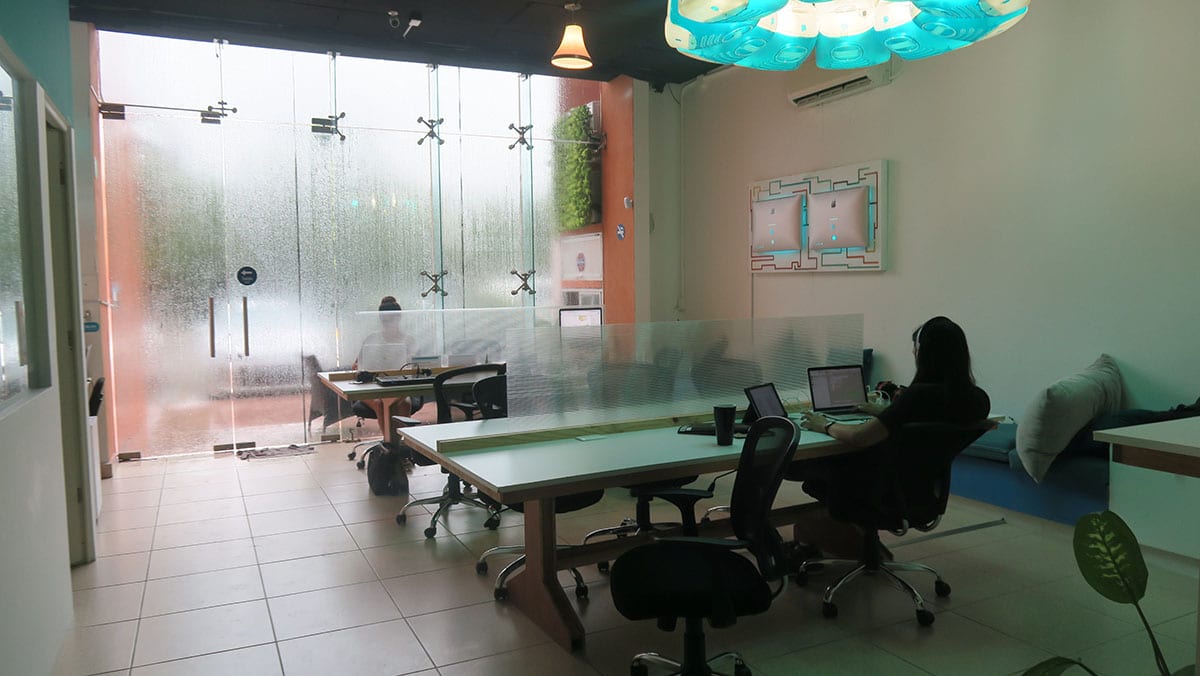 Cowork In was the second space I checked out in Playa del Carmen and the best in terms of internet speed.
Situated on the top-end of Playacar between Centro and the airport, Cowork In is probably your best option if you're interested in the fastest internet speeds. Otherwise, if you're staying in Centro, Nest is much closer.
Speed Test Results
SSID
DOWNLOAD
UPLOAD
PING
TIME RECORDED
Cowork-In
76.74 Mbps
48.89 Mbps
7 ms
10:53am
$130 USD per month | $52 USD per week | $10 USD per day (converted from pesos at current exchange rate)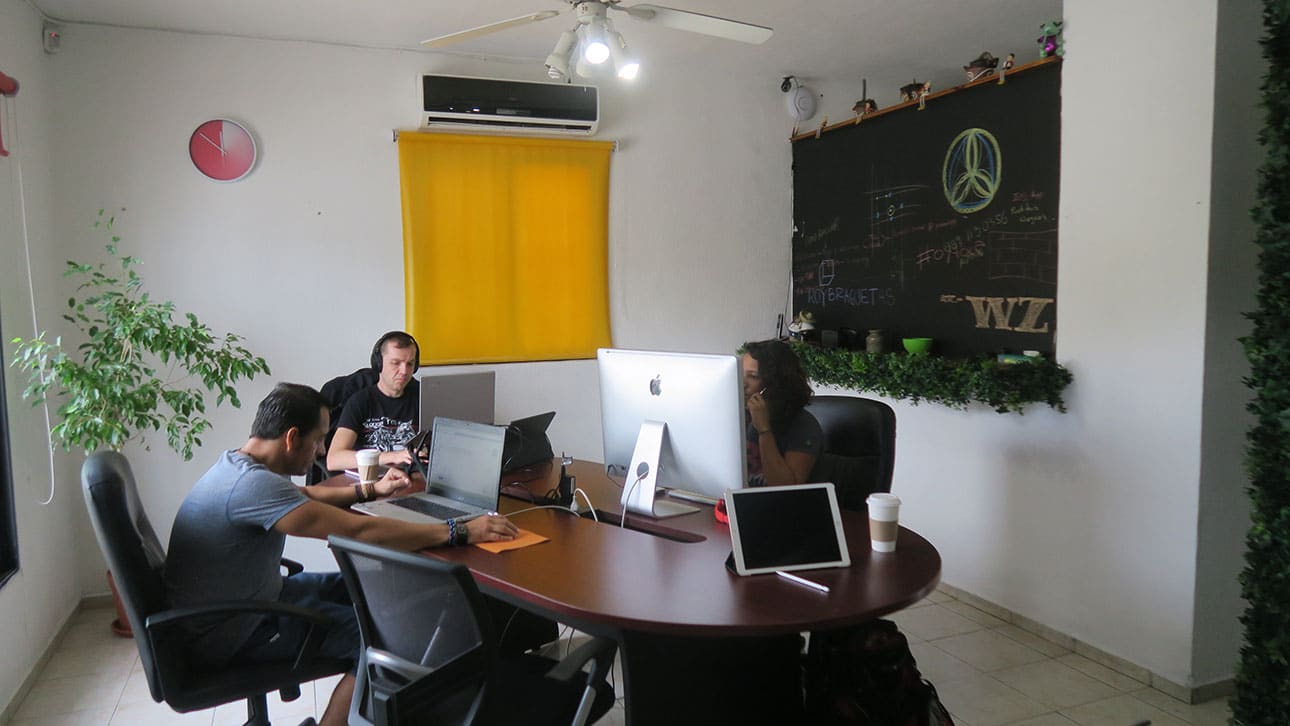 If you're willing to trek over the highway to the area outside of Centro, you have Work Zone coworking space. It's the most affordable coworking space out of the three and with speeds faster than Nest, it might be worth the hike.
The staff there were super friendly and with lots of affordable restaurants around, I didn't mind the area but still too far for me to travel while staying in Centro.
Speed Test Results
SSID
DOWNLOAD
UPLOAD
PING
TIME RECORDED
Workzone
18.80 Mbps
4.06 Mbps
24 ms
11:13 am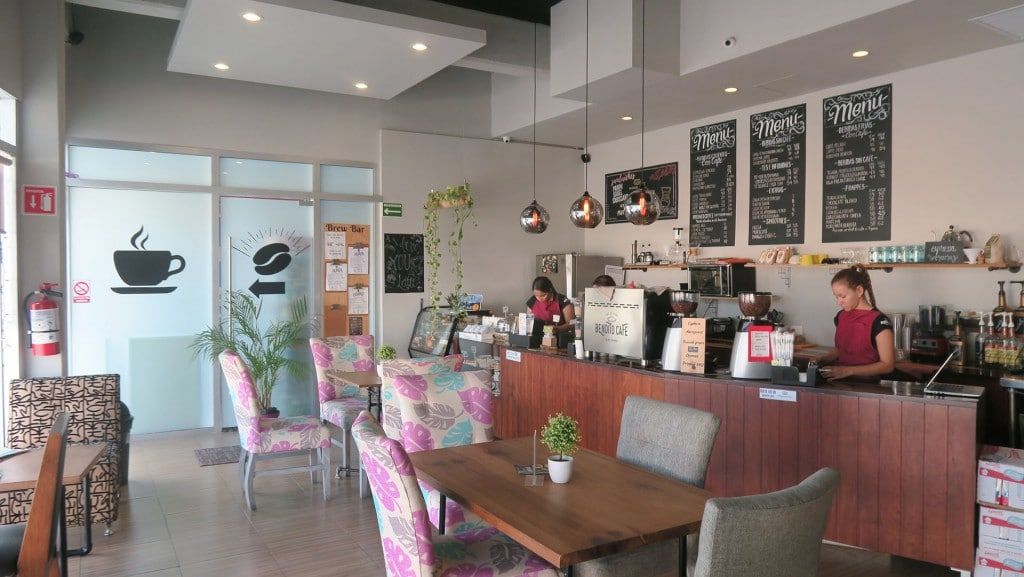 Bendito was a tip I got from this Tripadvisor review which stated, 'Best work spot in Playa, perfect for digital nomads'.
It's a few streets off 5th Avenue and it's one of the less touristic coffee options in Playa.
Speed Test Results
SSID
DOWNLOAD
UPLOAD
PING
TIME RECORDED
BENDITO CAFE
9.47 Mbps
0.17 Mbps
207 ms
3:17 pm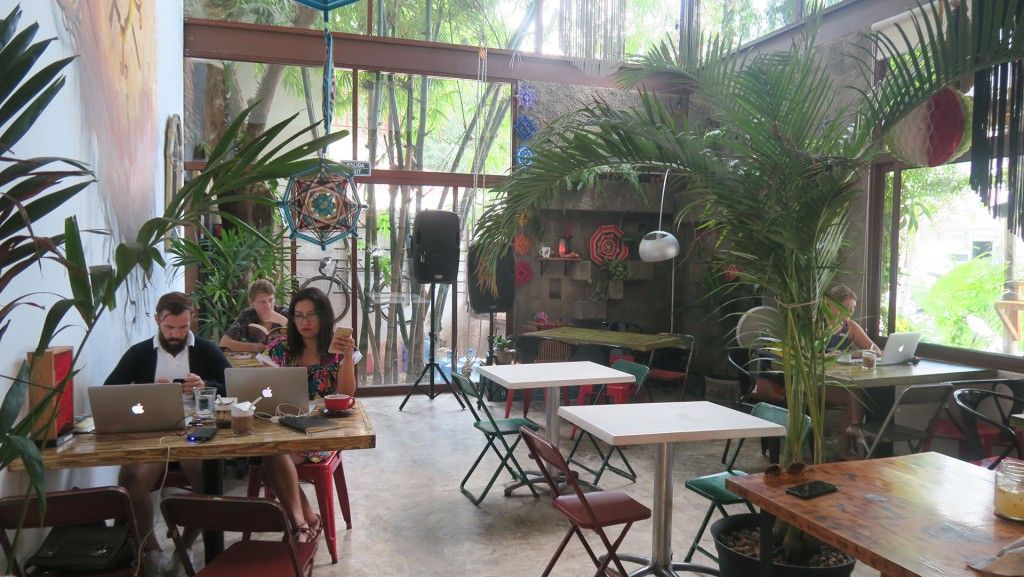 Choux Choux is probably the most popular digital nomad cafe in Playa del Carmen. At Nest alone, I'd met two nomads who recommended it to me.
For me personally, it's the kind of place I'd come for just a coffee or some breakfast as it can get quite busy. Also, the ergonomics aren't perfect and the power points are scarce.
Speed Test Results
SSID
DOWNLOAD
UPLOAD
PING
TIME RECORDED
cafe-chou-chou
42.56 Mbps
1.97 Mbps
8 ms
9:24 am
Cost of Living
Playa del Carmen is a city with a huge disparity of prices. Dining on 5th Avenue (the main tourist street) might cost you $20 USD+ whereas a taco vendor just a few streets away will be serving tacos for about $0.60 USD a piece!
Whilst Playa del Carmen is in Mexico, the prices here can be very American. In Playa, there's seems to be two tiers, the local price and the foreign price, but luckily it's quite easy to stay away from the tourist traps if you make sure to hang out outside of 5th Avenue.
Accommodation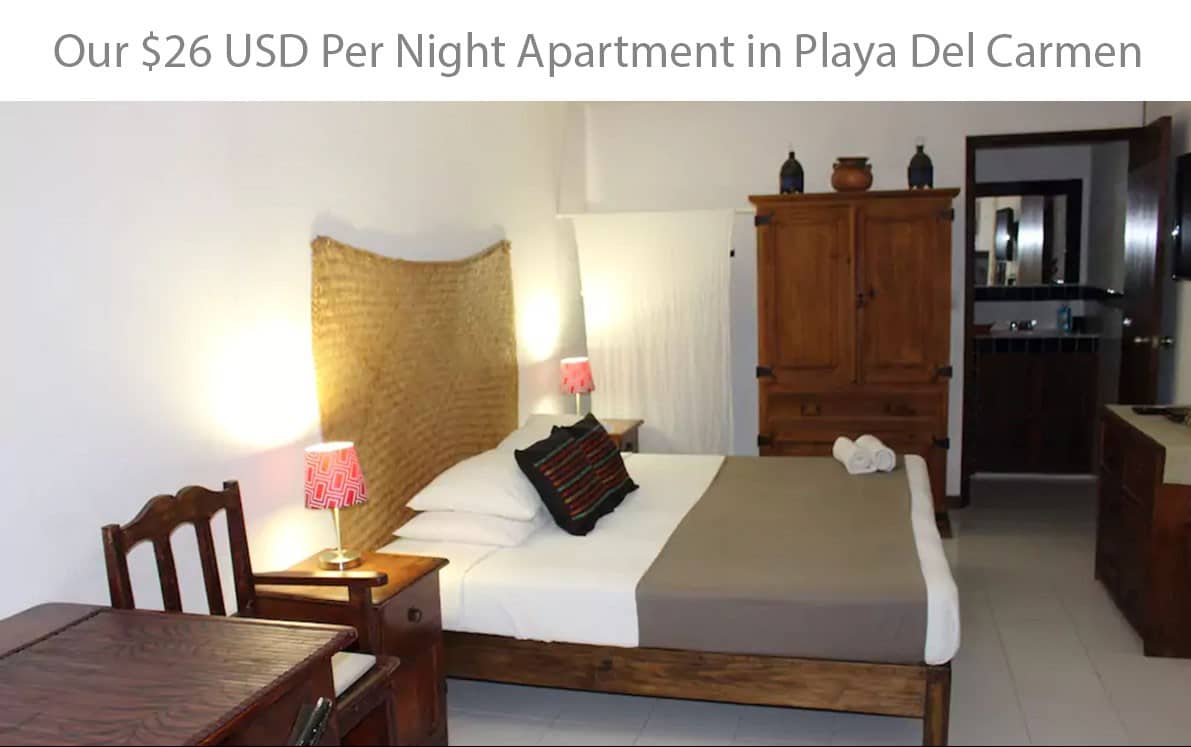 For our month in Playa del Carmen, we booked through our good friend, AirBnB and paid $962 AUD (~$736 USD) for our 28 night stay.
There's always someone who calls me out when I do these destination reports. Yes! We pay extra to use AirBnB but as we only have a short amount of time to spend in each location, we value being able to move in quickly and using AirBnB removes pretty much all the headaches of renting in a foreign country.
Of course, if you can afford the inconvenience, I'm sure the price of renting an apartment like ours would be remarkably lower.
Food & Drink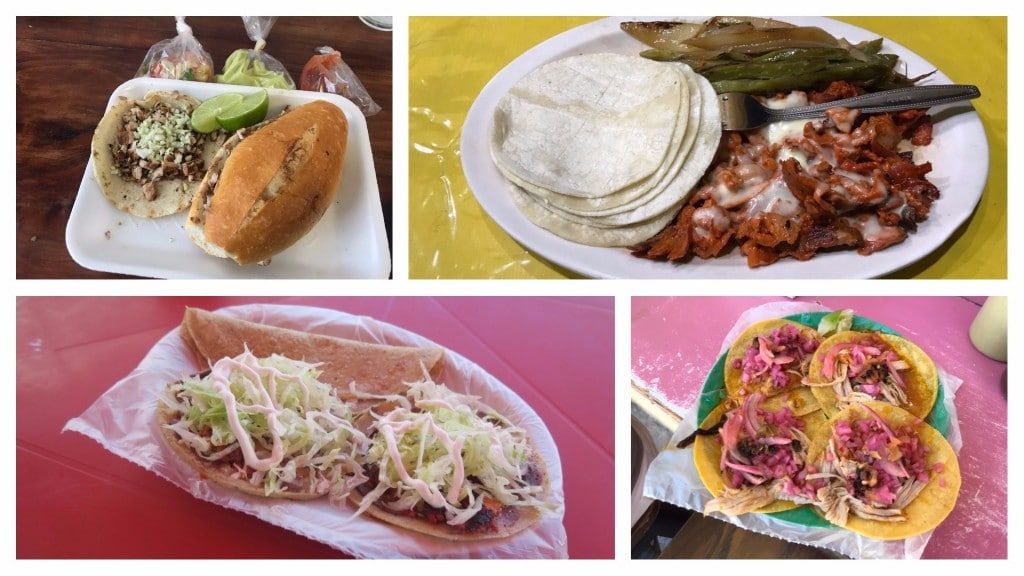 Let me say first up that the food in Playa del Carmen is simply awesome!
Denise and I value good local food and our month in Playa was the best in terms of food since leaving Thailand. Mexican food is so tasty!
As for the cost, eating local is often quite cheap whereas eating international can cost you an arm and a leg!
Starting at the lower range, you can find street vendors selling tacos for as little as 11 pesos (~$0.60 USD), tortas for 22 pesos (~$1.20 USD) or empanadas for 10 pesos (~$0.50).
At a casual sit-down restaurant, I'd expect to pay somewhere between 50 and 100 pesos (~$2 to $5) for a torta (Mexican-style sandwhich) or plate of tacos. And, at a popular Mexican restaurant, maybe 100 to 200 pesos (~$5 to $10 USD).
For international food, you can spend anywhere from 100 to 500 pesos (~$5 to $25 USD) depending on how touristic the restaurant is. However, the big surprise was Chinese food which cost us less than $5 USD per plate. Amazing value if you ask me!
Here are a few examples of meals I had in Playa with their prices:
A massive fajita plate at my favourite, El Fogon = 134 pesos (~$7 USD) + tip
A chicken sandwich at Tortas Santa fe = 48 pesos (~$2.50 USD) + tip
Fancy brunch at Plank = 450 pesos (~$23.50 USD) + tip
A large deep-dish pizza at Don Chendon = 170 pesos (~$9 USD) + tip
Big plate of Chinese food at Hui Hang = 60 pesos (~$3.10 USD)
Groceries
I always struggle to get the sense of how expensive grocery prices are in each location I travel to. So, I try to take a sample in each location in order to compare them side-by-side.
Here is a sample I took from Mega on 30 Avenida:
Fruits
Vegetables
Apples
$3.12 USD/kg
Onions
$2.08 USD/kg
Bananas
$0.62 USD/kg
Tomatoes
$1.03 USD/kg
Meats
Potatoes
$1.70 USD/kg
Chicken Breast
$4.96 USD/kg
Avocados
$3.39 USD/kg
Beef Rump
$8.77 USD/kg
Mushrooms
$3.45 USD/kg
Other
Eggs
12 for $1.12 USD
Fresh Milk (1L)
$1.08 USD
At first, the prices at our supermarket of choice (Mega) seemed inexpensive but if I compare the above sample with Belgrade and even Las Palmas, it appears to be a little on the expensive side.
Obviously, the more 'Mexican' the item is, the cheaper it will likely cost but in general, prices were comparable to back in Australia which indicates to us that locals mustn't be shopping at these big supermarkets. Otherwise, how could they be selling their food so cheap, right?
Transport
If you stay in Centro, getting around in Playa is generally quite easy.
For those shorter distances to the grocery store, to the beach and to Nest, you can easily walk between them but for longer distances - maybe to another side of town or to nearby Tulum or Cancun - there are taxis, collectivos and ADO buses.
Taxis are everywhere in Playa Centro and cost about 30 to 50 pesos (~$1.50 to $3 USD) to get around the central area. Usually, they are un-metered so be sure to ask up-front what the price is.
For travelling between Playa and nearby cities Tulum and Cancun, you can either take the ADO bus, the Playa Express Bus (Cancun only) or catch a collectivo.
We took the ADO bus to Tulum - which is a large comfort bus leaving from two different stations in Playa -  and it cost us 75 pesos per person (~$4 USD). On the way back from Tulum, we took a collectivo - a small van that travels up and down, carrying locals - for 45 pesos (~$2.35 USD). I'd recommend collectivos over the ADO bus as it's definitely the faster, cheaper and more authentic option.
Finally, for those of you who like to cycle, there's a bike path covering the main part of 10th avenue (parallel to 5th Avenue) and overall, Playa is quite a bike-friendly city.
Coffee and Beer
Playa del Carmen is one of those places where a coffee can cost you as much as a local meal and a beer, around the same as a soft-drink (soda).
For this reason, I didn't drink too much coffee during this trip but I did indulge in a few beers during dinner.
For beer, you're looking at around 15 to 20 pesos (~$1 USD) to buy at a convenience store, 30 to 50 pesos (~$1.50 to $2.60 USD) at regular restaurant and around 50 pesos (~$2.60 USD) at a bar or party.
For coffee, you'll spend anywhere from 25 to 50 pesos (~$1.30 to $2.60 USD) for a cappuccino, depending on how touristic the coffee shop is.
Phone Plans
Denise and I usually like to pick up our sim cards at the airport and this time, we were very glad we did, as we didn't find many phone shops once we go to Centro.
At the Cancun airport, there were only two options, 600mb for 150 pesos (~$7.80 USD) or 1gb for 200 pesos (~$10.50 USD), delivered through AT&T. We both took the 1gb option and I topped-up another 600mb towards the end of the trip for the same price.
Lifestyle & Things to Do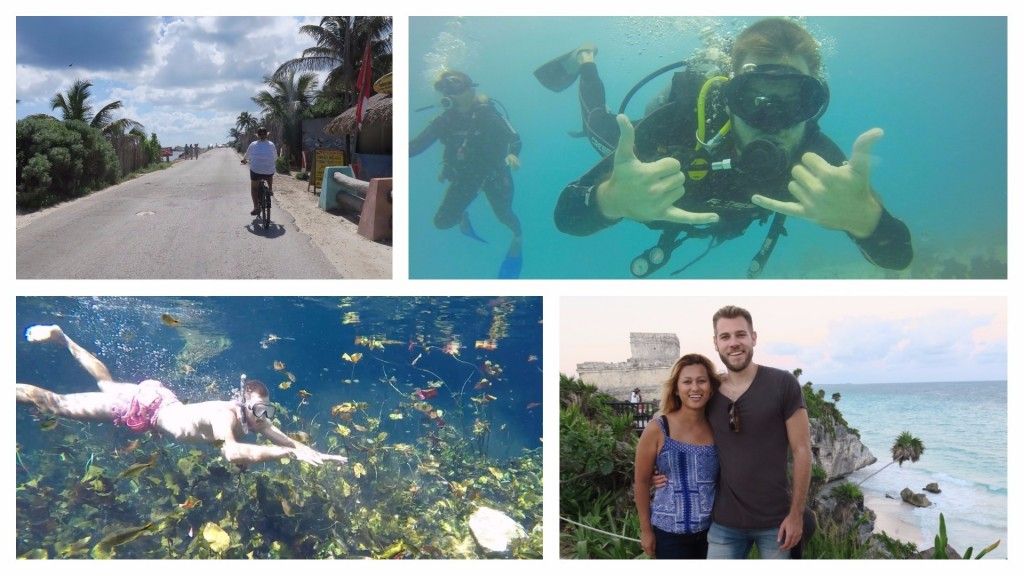 In Playa del Carmen, it's hard to run out of things to do. Whether it's diving in the ocean or at one of the 130 cenotes in the Riveria Maya, checking out the Mayan ruins or hanging out at a beach bar in Tulum, you'll have more than enough to keep you occupied on the weekends.
As for daily life, I thoroughly enjoyed being walking distance from the grocery store, the beach and my coworking space, Nest. We'd eat out on a regular basis, grab a quick meal at one of the many local food shops or stalls or take a quick trip to Mega to grab groceries.
Some of things that Denise and I got up to in Playa and the surrounding area were:
But in general, the best thing about living in Playa is the weather and proximately to the beach.
Coming from South East Queensland in Australia, Denise and I are somewhat fussy when it comes to beaches but the coastline here on the Yucatan peninsula is simply stunning. The water is a beautiful Caribbean blue and the sunsets are simply majestic. We definitely have to come back!
Final Thoughts
Playa del Carmen was an awesome introduction to Mexico for Denise and I.
I must admit we had some high expectations - especially about the food and the beaches - but Playa definitely lived up to the hype!
I haven't been anywhere else in Mexico but to me, this country seems to have so much potential for the digital nomad lifestyle. I mean, the cost of living is inexpensive, the food is amazing, the locals are nice and the weather is great. At the very least, Playa del Carmen deserves way more nomads.
Especially for Americans and Canadians, I don't think many of you realise just what a beautiful country you have sitting below you! Perhaps it's the safety concerns -  which I also had before arriving - but at least in Playa del Carmen, I felt very safe.
In the digital nomad world, Thailand still reigns supreme but I think Mexico has just as much potential.
As for Playa del Carmen specifically, I can't really fault it. Apart from being a little too touristic, there's no reason why nomads shouldn't flock here. And, with Nest planning to expand in the next few years, I think we'll see Playa del Carmen start to gain further recognition as a digital nomad hotspot in Latin America.
Until next time,
Chris